KYLIE MINOGUE TO HAYLEY: "You're the package already!" #TheVoiceAu #BattleRounds
Hayley wanted to give this special message to her fans: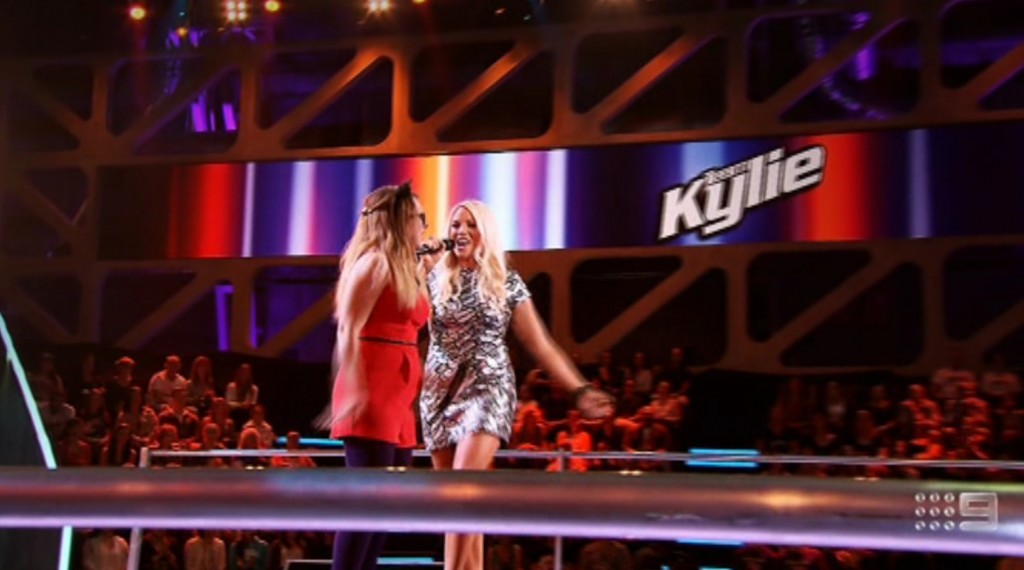 "Although leaving The Voice last night was disappointing, it is by no means the end, its simply the start of a brand new and exciting chapter in my musical career! I've already started writing new music to release as soon as I can! (which may be a little while, so stay with me!)

I'm incredibly grateful for the opportunity to meet so many incredibly talented people (Hello! Kylie, Katy Perry, Will.i.Am, Joel & Ricky! Not to mention the other Voice artists, crew and band!), to reconnect with people that had lost touch but supported me in Idol, and to meet new supporters along the way…The Voice has given me this and much more… I'm already a winner & I cant wait to see what the future holds.  

Rest assured – I'm not giving up!"
Last night on The Voice, the Battle Rounds continued with Hayley and Kat performing for a place in #TeamKylie… Kylie chose Katy Perry's smash hit, Roar, for the pair to perform and held a coaching session with them both to offer some valuable advice in the lead up to the Battle.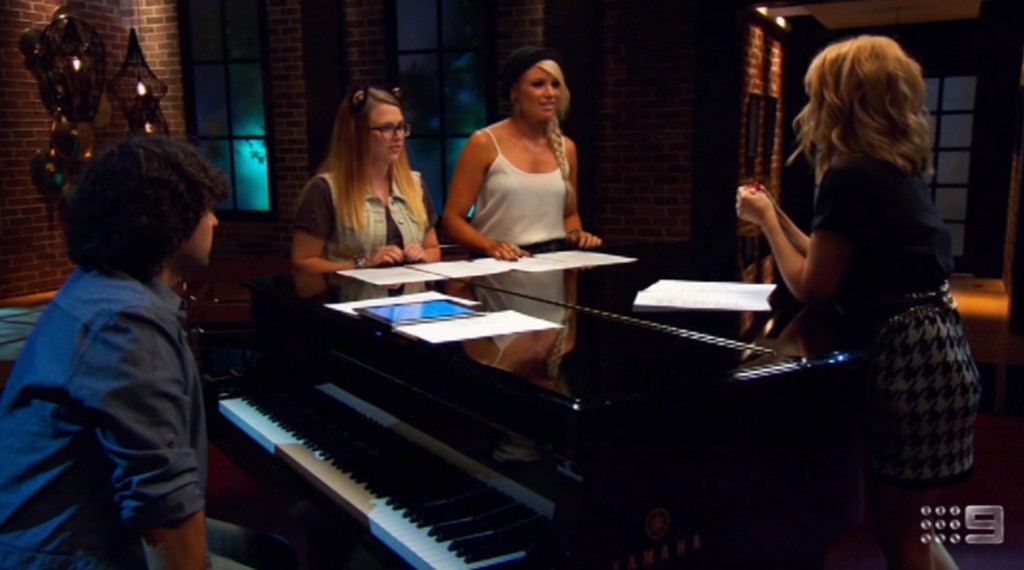 Hayley and Kat were also extremely fortunate (and excited!!!) to have a very special mentoring session with Katy Perry herself who was in town promoting her Prismatic World Tour.
The pair even had the opportunity to sing for Katy! Watch the video of Kylie Minogue, Hayley, Kat and Katy Perry:
The pair were ready for battle and neither held back as they stepped into the ring. The performance which wowed the studio audience and the coaches, left Kylie with an extremely difficult decision to make!
Joel without hesitation stated he thought Kat won the battle. Will.i.am said "That was a tough battle. Both of you guys, like, really executed your high notes and it was pretty awesome…so I really don't wanna… I can't choose"
Kylie went on to say "Hayley, you have been doing this for a while, you know what you're doing and you nail it every time. You're the package already… I'm just hoping there's a save…"
After much deliberation, Kylie chose Kat to move forward on her team, and with Ricky Martin & Will.i.Am all out of 'saves' for this season, was banking on Joel saving Hayley. Joel chose not to go ahead with the 'save'.
Watch Hayley & Kat's Battle Round:

Hayley's comments on Facebook after the battle have together received thousands of Likes and hundreds of comments overnight, not to mention the messages of encouragement flooding in on Twitter, resulting in @thehayleyjensen trending on battle night! – proving her fans are extremely passionate about supporting her all the way!
Want to hear more music from Hayley?? Late last year Hayley's band Silver Cities won an Australian Independent Music Award for their debut singles, and have just released their brand new dance/pop album 'Lights'. Listen & buy 'Lights' and the rest of Hayley's music on iTunes here!