Female Rising Star Award @ the Southern Star Independent Country Music Awards
Hayley was honoured as the best female Rising Star of 2016 at The Southern Stars Independent Country Music Awards this weekend with her single 'The One', released earlier this year.
Hayley performed on the night and was presented her prestigious award by the legendary Adam Harvey.
Hayley would like to thank CRS Publicity, fellow songwriters Jay Collie & Jasper Somerville–Collie, her producer, Matt Fell, and mastering engineer, Rick O'Neil, Karen Waters at Red Rebel Entertainment, Perrin Findlay-Brown at Market the Music, Star Maker where the single was launched, the country and community radio stations who continue to play her music, CMC channel for broadcasting her music videos, John Arnold and the team at the ICMA, and last but certainly not least, the fans and supporters who buy and listen to the music!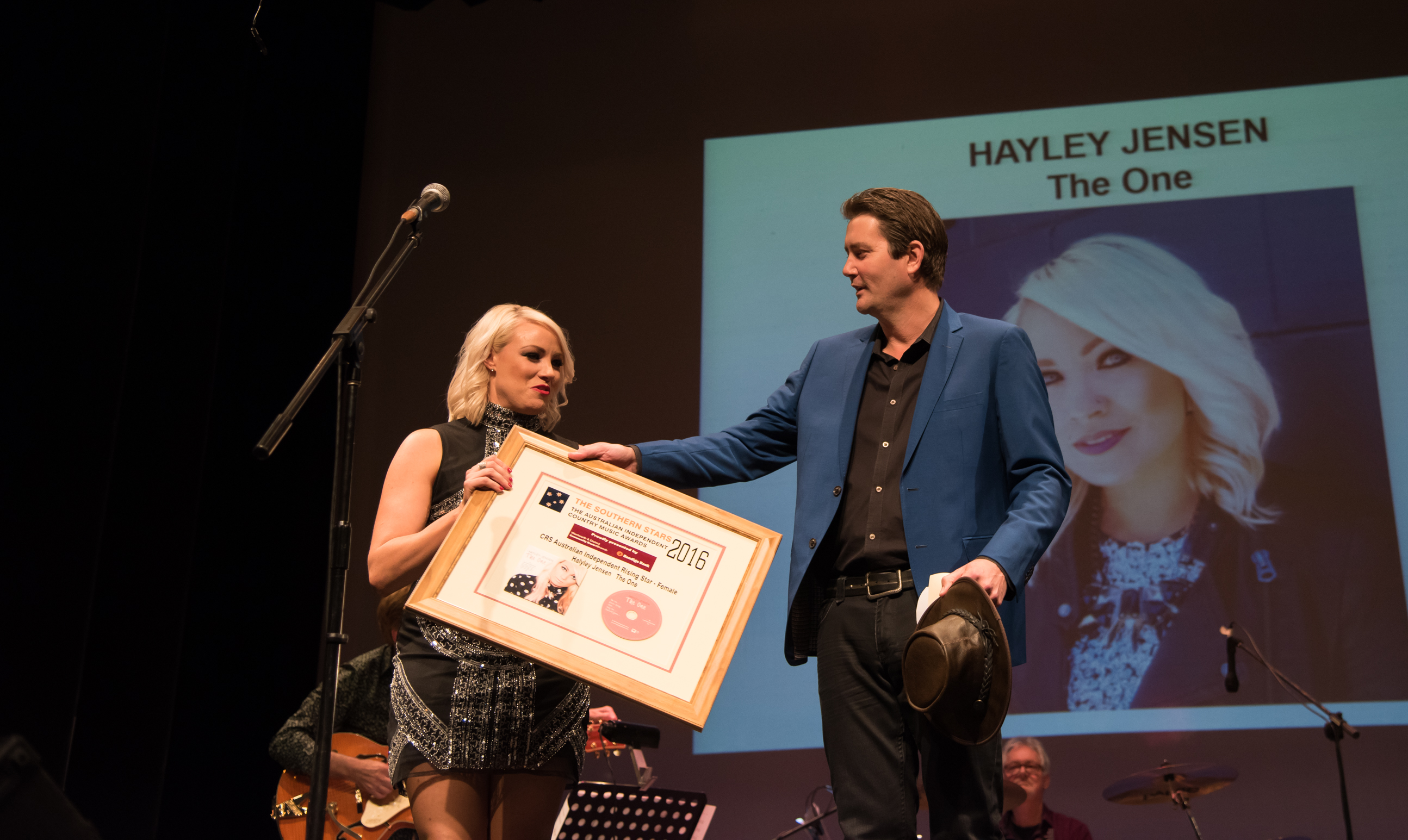 Photo Credit: Greg Sylvia