"Beauty and the beach on video"
Hayley Jensen hit Palm Beach this week to film a music video for her new single The One. It was all lights, camera, action when #beachlife quizzed the blonde beauty, originally from Albury, on why she chose our peninsula as the location.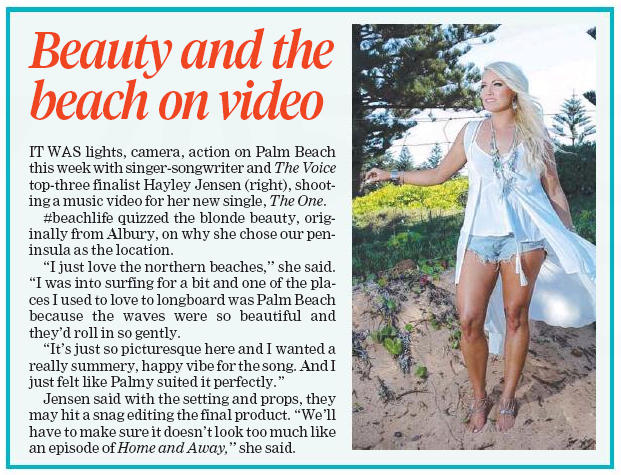 Read more in the Daily Telegraph
Some behind the scenes pictures while you wait for the production to be completed…. Stay Tuned!